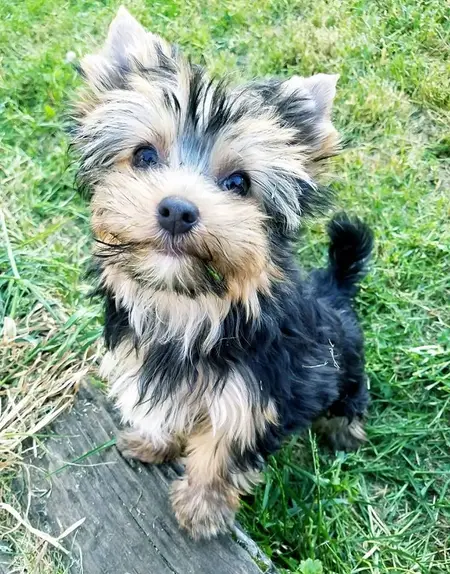 It's a good idea to keep an accurate medical diary not only of the procedures and vaccinations your pet receives at the vet, but also of notes on things like your pet's elimination habits and any physical changes or unusual occurrences. Keep track of small shifts in your pet's behavior, including urinary marking habits and mood swings, along with diet and routine modifications. Take this notebook when you visit the vet. These seemingly unrelated occurrences may help explain results of your pet's medical tests. Also, if you need to change vets, it's good to have this journal to provide a complete medical history.
Choose a veterinarian who is calm, compassionate and willing to explain all the procedures your pet undergoes. Try to find a vet with whom both you and your pet feel comfortable. Try to have it convenient, choose a clinic with qualified staff and facilities to undertake surgery and perform procedures requiring anesthesia, such as teeth cleaning. Because of the general risks inherent to anesthesia, especially for very old, very young or very ill pets, your veterinarian will likely suggest a few exams, including a chest X-ray and lab work of blood and urine, before your pet is anesthetized. During the procedure he might need an IV drip; antibiotics may be necessary before and after.
Our veterinarians may refer you to a specialist, veterinarians who have completed advanced studies in specialties such as internal medicine, surgery, and emergency care, if your pet must undergo a procedure that requires more precise knowledge and experience.
Appointment Policy
To allow ample time for all patients and scheduled surgical procedures, therefore we operate primarily by appointment. Emergency cases shall always receive top priority, which is why an occasional appointment delay is inevitable. Please know that we do value your time and that we make a sincere attempt to see each client on time.
For your convenience, 'drop-off' appointments are available. A 'drop off' means you could bring your pet at the time that works best for you and leave them with us for the day. Usually we will ask you to 'drop off' sometime in the morning so our doctors can examine the patient in between appointments or at the time purposely reserved for admitted patients. Once the doctor has completed their examination, we will call you, discuss the diagnosis and give you discharge instructions.
Patient Arrival
Even though we make every effort to make our patients feel comfortable during visits, they may be a little uneasy about new people, new surroundings and other pets. This is one of the reasons we ask you to keep your pet closely with you before entering the waiting room. For your protection, and that of others, all dogs must be on a leash and properly controlled while in the waiting area or exam rooms. All cats must be presented in an appropriate cat carrier or on a cat harness.
For the safety of all animals in our care, we require that all vaccinations be up to date.